No matter how much you love your home, it will need some improvements and maintenance over time. However, don't see those tasks as additional expenses that are only wasting your budget. If you make careful choices, you can turn these expenses into wise investments in your property and increase the property value over time. Projects we do around our homes bring more or less value, which is why it's important to pick the ones that will be the most profitable. This way, you can expect a great deal once you decide to sell. In this guide, we'll share some simple home improvements that will increase your home's value, and won't take away a lot of your money and time.
Clearing up the space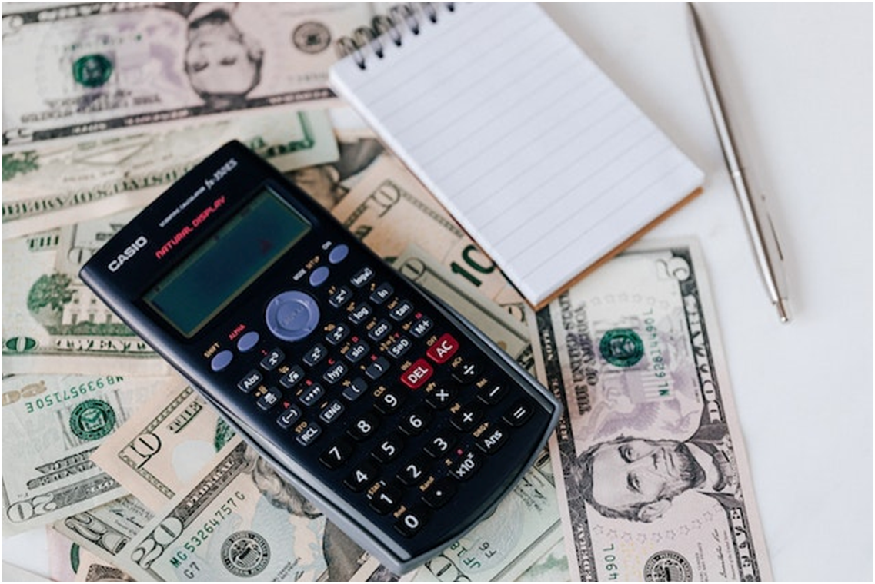 If you're planning to put up the 'on sale' sign in front of your home, this is one of the tasks you need to do. Decluttering the house, as well as deep-cleaning can have a great impact on buyers' offers. House that's organized, clean, and mess-free will surely have an advantage over other homes in the area. This is a rather inexpensive thing to do and can make a big change to the property. Whether you do it by yourself or hire professionals to help you out, make sure all the unnecessary items are out of the home, and what's left is sparkly clean. This will ensure all the positive features of your home are more noticeable, such as storage situation, great layout and more.
Kitchen remodeling on a budget
Kitchen renovation is surely one of the most desirable projects and surely brings the most value. However, this is a rather expensive project that many homeowners don't have the budget for. Luckily, there are ways to beautify your kitchen for less, and here are some tips that you can use to make your kitchen shine again without investing too much money, time, and effort:
Repainting cabinet doors can change the whole look of the kitchen, and it doesn't cost a lot. Choose some of the trendy colors that go well with your home's aesthetics.
Updating handles and other pieces of hardware – sometimes, cabinet doors are fine, but all the handles are old-fashioned or worn off. Replace the hardware and see your kitchen change completely;
Replacing the backsplash –can bring such arefreshment to the space without too much effort. Replace the tiles or paint them, or go for some other budget-friendly option that will change the look of your kitchen;
Adding shelves – open shelving has been very popular in kitchen designs in recent years. If your outdated kitchen doesn't include any, this may be a great moment to add new personality to the space. Add open shelving to store rarely used kitchen appliances, glasses, décor items, cookbooks, and more.
Finally, don't forget that decluttering works wonders in kitchen space, too. Try to remove all the unnecessary items, and hide all the small appliances, space bottles, or cups behind cabinets. This will not only make your kitchen look more elegant, but it will make it more functional and spacious, too.
Updating even the small things such as hardware can make the kitchen look completely different.
Alt.tag: kitchen made of wood
Bathroom touch-ups
Another important room for every buyer (and homeowner) is the bathroom. This Is something that's very important for everyone in real estate, so be sure to pay special attention to this area. Upgrades you can easily do in your bathroom and increase its value are:
Replacing the fixtures – no matter how clean they are, old fixtures are simply not that attractive after a while;
Improve the lights – add more lights and ensure it comes in layers, so you can adjust the type of light you need at the moment;
Do any necessary repairs and ensure there are no broken tiles, leakage, mold,or any signs of water damage;
Add a statement mirror – the vanity area can be easily transformed with a large mirror that steals the show.
Improve storage and ensure items are organized in drawers, shelves, baskets, etc.
Add a statement mirror and make a difference.
Alt-tag: a new bathroom
Improve the storage capacity
Storage is one of the first things new buyers will check out. That's why you should make it the strongest point of your property. Evaluate the current storage situation and try to notice critical areas that you can improve. There are many ways to add more storage in your home:
Make use of any dead space such as the space under the stairs, or some unused space between a wardrobe and a wall. Such spaces are ideal for adding extra shelves or drawers for more capacity.
Use the vertical space – check out if any of the vacant walls would look better with a couple of shelves on them. Use them for storing books, home décor, and similar pieces.
Add multifunctional furniture that besides its main purpose also provides a certain storage capacity.
Spruce up the walls
One of the projects that are rather simple and inexpensive is adding a fresh coat of paint or wallpaper to the walls. This can not only make the space look cleaner, but it can also transform the look of any room. Play with colors, add accent walls, and choose interesting details such as unique wallpapers for areas that need a bit of life to look better.
Remember: redoing the walls usually includes dust, paint stains, and similar mess. Experts from homegrownmoving.com advise you to plan the remodeling well and get storage for all your nice furniture and other belongings. This will keep them safe and there will be less for you to clean after the project is over.
Paiting is effective, yet it can involve a lot of mess.
Alt-tag: simple home improvements that will increase your home's value
Stage the property
Finally, once you do all the interior touch-ups, use staging as a way to bring focus to the biggest advantages of the property. Staging before selling is one of the simple home improvements that will increase your home's value, as buyers will be more likely to make a higher offer. Staging is not concealing, it's accentuating the home's strongest features, so don't forget this step in the sale process, as it can also speed up the sale. It's the final touch that will make all the effort worth it, and certainly make buyers decide on the purchase a lot faster.