Our houses are the places where we like to spend our free time after work or school, and we like them to be welcoming and joyous. Generally, we decorate it with vases and centrepieces, plants and flowers, photos, and paintings. Another possible way to give the loving effect we want in our house is by adding some decorative objects that are merely artistic, namely sculptures. Their soul made of poetry and art is the perfect choice to make your rooms elegant, sophisticated, and with a touch of creativity.
Venice has always been known for its palaces where nobles lived and if you go inside, you can still see their decorative objects, chandeliers, vases, and many other glass objects made in the city. Thus, in Venice, it is easy to find the starting point to decorate your entrance or living room, and it is even more simple to buy decorative objects in authentic Venetian nobles' style since every corner is full of Murano glass shops.
Venetian glass is indeed a very flourishing trade in the Venice lagoon, especially on Murano Island, where all the authentic Venetian glass objects are created. Here, on this island of the lagoon, the master glaziers create every day new items by moulding the incandescent glass. These objects are completely hand-made, and they can't be identical to one another because they are made one by one almost "freehand". The red-hot glass, which is liquified and bright orangebecause of the heat, can't be touched bare hand so the master glassmakers use specific and antique wooden tools and iron scissors to mould, cut, and blow the glass accordingly to the tradition. The art of glass-making dates back centuries ago and it has become throughout the time the symbol of Venice craftsmanship all around the world. The techniques used to mould the Murano glass are antique and the master glaziers safeguard the secrets of this art by handing them down to their sons for generations. There are many techniques to create a Murano glass object, but the two main techniques are blowing glass and sculpture. While the former is used to create all those items that are hollow, for instance, vases, the sculpture technique is used to create solid objects, like animal sculptures.
The most popular sculpture is probably the rampant horse. It is ve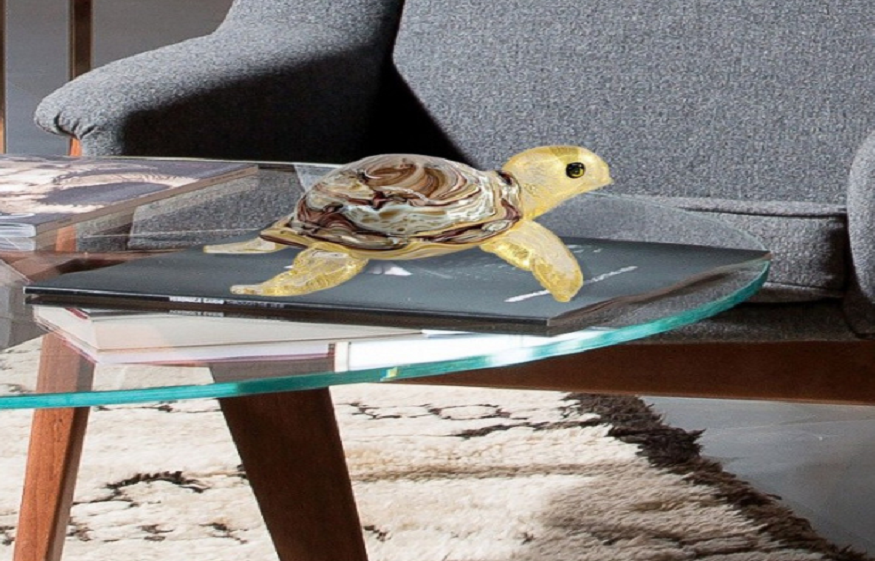 ry popular in Venetian houses, and all the families have at least one somewhere. Sometimes it is also handed down from one generation to another since this sculpture is timeless and full of tradition. But the Murano furnaces have created also other animal sculptures that are inspired by the fauna of the area or by the most loved animals in the world. You can find not only horses, but also fishes, dogs and cats, or even more "exotic" animal figures, such as turtles, flamingos, rays, swordfishes, and so on. Generally, these animal sculptures have a link with water creatures or at least with animals that are easy to spot in the lagoon, likeducks and other waterfowl. However, the Murano master glaziers' skilful hands can also create elephants, penguins, pigs, pandas, and bulls. Therefore, there is no shortage of ideas to make your house joyous and colourful in Murano glass shops, they come in all shapes and colours.
The way these sculptures are made by the masters and their "serventi" (who help the master glaziers in the moulding of the incandescent glass) is hypnotic. The speed and the knowledge that the glassworkers of Murano have are astonishing and their precision is surprising.
All of this makes the Murano Glass sculptures works of art that are unique and extremely valuable since there is no hand-made glass sculptureidentical to another. Moreover, they are full of tradition and culture because such knowledge and ability in moulding the glass come only from centuries of hard work and history.